Manual Vehicle Barriers, Swing Gates and Height Restriction Barriers provide a low-cost solution to a wide variety of locations such as car-parking, road access and many other traffic management requirements where Automatic Gates or Barriers are not necessary or cost-effective.
Manual Raise Arm Vehicle Barriers
Typically used in commercial applications and available for up to a 9 metre span, all of our Manual Vehicle Barriers can be locked in the open and closed positions, providing a good level of security. Manufactured from heavy-duty steel or aluminium and complete with a fishtailed counterbalance for ease of operation, all of our Manual Vehicle Barriers come complete with a lockable end support, padlock & keys. The aluminium arm is finished in traditional alternate red & white or yellow and black hatching as standard.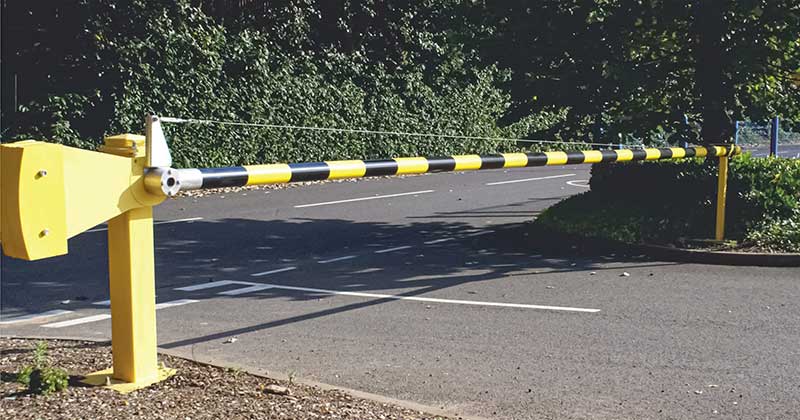 Manual Swing Gates and Manual Height Restriction Barriers
Our Manual Swinging Gate or Height Restriction Barriers are ideally employed in unmanned areas with low volume traffic to prevent access for vehicles to unauthorised areas such as staff car parks or underground low level car parks. Available as a single or double leaf version in a standard or heavy-duty steel construction, these products provides excellent security to any area when required.
Whilst being two separate products the Manual Swinging Gate and Height Restriction Barriers can be combined together to prevent access for all vehicles at certain times or just larger vehicles at other times when necessary.