ESPAS 10 – Money Box System
The ESPAS 10 Money box + is an easy to install and manage coin based car park system. This offers a secure way for visitors to enter and exit, whilst securing payment.
Payment is made at a fixed rate, with coins and is a very simple user-friendly process. A token option is also available.
ESPAS 20 – Standalone Parking System
The ESPAS 20 is a true standalone pay-on-foot car parking system that is easy to install, manage and maintain.
Linked to a barrier system it is the ideal low cost solution.
Needing mains power supply only, the system is already pre-wired and easily programmable on-site. Using barcode technology it allows for tariffs to be applied without the need for networking cables. Payment can be taken by "pay on foot" station, or a desk top validator located in an office or at reception. The technology within the ESPAS 20 system also allows the reading of Radio Frequency Identification Cards so that staff/management may gain access FOC. GSM intercoms allow for communication to the POF stations and the entry and exit stations.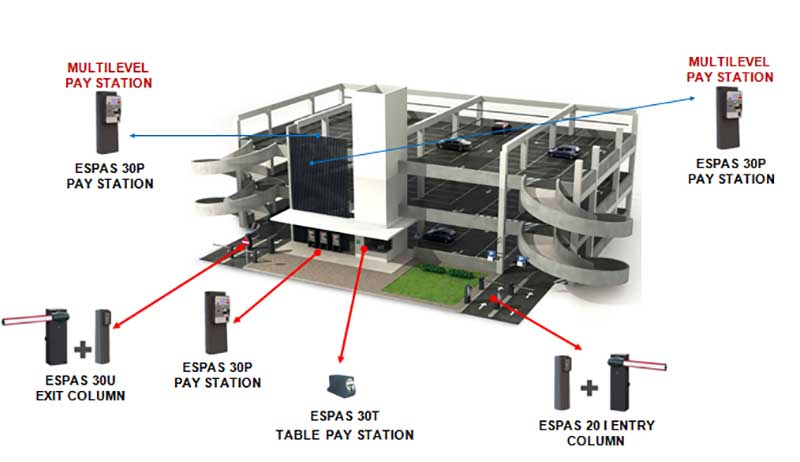 EPAS 30 – Pay-on-Foot Parking Machine
The ESPAS 30 is a fully networked/cabled, pay-on-foot car parking system that integrates into an automatic barrier system.
Through its advanced technology, this system has the full capability of a networked system, including, tariff setting, time segment setting, comprehensive reporting, remote access to barriers and "pay on foot" machines. This system can also be linked to our ANPR software for even more flexibility. Added to this the system can support subscription payments based on RFID cards or ANPR for long term parking users.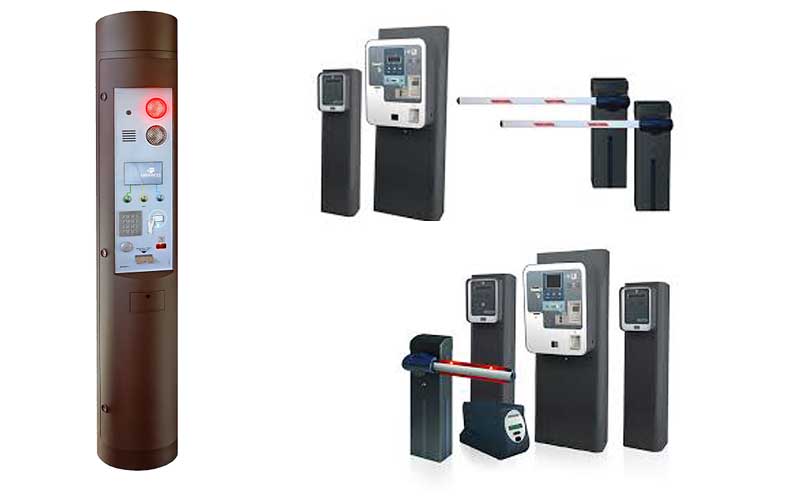 FeeMaster Smart Console
The FeeMaster Smart Console is a compact device that reads barcode tickets issued at the entry station, calculating fees on a pre-programmed tariff and encodes re-usable "Mifare" access control cards with validity data.
A very cost-effective way of managing car park access and controlling access validity periods through "Mifare" smart cards, this system can be integrated with a Barrier, Gate or Turnstile and can also be PC-linked so that transaction records can be stored, analysed and additional tariff management added.